Post by moglite on May 19, 2021 20:44:15 GMT
Rather bizarrely I'm going to start this story before the car is fully in my ownership !!
But as I've paid for it, the owners son is delivering it on Friday, and I'm impatient - I thought I'd at least start a thread, whilst I was waiting.
This is what I'm talking about.
I've been pondering adding a convertible to the fleet for a while.
I wanted something that wouldn't need two years of welding, would be nice to drive, and would hopefully go up in value.
By shuffling some vehicles and money about, I decided I was going to go German, with either a Porsche 996 Targa, or a Mercedes R129.
The astute will notice that the Porsche lost out this time around.
Despite the Porsche not being a full convertible - what I really liked about them both, is the glass roof, which was a spendy option on the Merc.
I can see this adding lots of enjoyment to journeys when a canvas roof is less than ideal.
I've done a lot of web-wheeling researching Mercedes SL's, this is the summary I came up with.
The earlier R107's are a lot more basic, which can be a good thing but they can also suffer from rot - and I've been there
These R129's especially with the later V8 are considered pretty bullet-proof. The hydraulic hood can get spendy, but it isn't going to leave you stranded waiting for a yellow taxi.
The later R230's seem to have lost a lot in build quality, I had previously owned an SLK of a similar vintage, and really didn't like it.
Also all but the basic 350's have hydraulic style suspension which will leave you stranded and empty your wallet to the tune of £1K per corner.
So, I spent a few weeks scouring the classifieds.
Must haves were
Panoramic roof
Later facelift model, as I need the folding mirrors to fit in my lock-up
Heated seats - as they help my iffy back
Not an R280 - as nobody seems to like them
I really wanted a black interior, as the Daimler is beige, and I'm not a huge fan of the mushroom trim on the dashtop/steering wheel, but I couldn't find a good one before my patience ran out, this one at least has the extra wood on the steering wheel and gearknob to tone it down a little.
I didn't want a low mileage example. Good low-mileage SL500's are often being advertised around the £30K mark, I want to use it, and not be too precious over it, so a higher mileage makes financial sense for me.
Colour and wheels are important to me. Metallic pearly green may not be everybody's first choice, Blue-Black was mine, but at least it isn't silver, I really don't do silver cars.
The wheels on this one are right up there, it has been upgraded to staggered 18" AMG monoblocks. Running Pirelli P Zero's.
I'll always buy a 2nd hand car on the tyres rather what the odometer says.
The car has been owned by a gent who at 70 is retiring from fast low cars, he has owned it for 11 years. In that time it seems to have wanted for nothing.
Loads of service history/stamps/bills - exactly as you'd hope.
He has used it well for trips to France/Spain, the Alps and the Ring - brilliant
Currently it is on Bilstein B4 shocks and lowered Eibach springs.
I will have to see how I get on with the springs, there are a lot of speedbumps around my way, so the stock ones may go back on.
What are my plans for it

?
Drive it, having been locked down for far too long, I've got loads of people and places to go and see - and this seems like a decent choice.
Repairs I'm hoping will be minimal, the soft-top windows will need doing at some point I know.
Modifications will also be minimal. I've got a set of tiny reversing sensors to go in. I've got the dent in my Daimler to prove I need them.
The stereo will get upgraded too. A CD changer in the boot in no use to me, as I'm 100% digital now.
But I wanted a period corect-ish head unit.
This Continental unit comes highly recommended and was only about £160 from Germany and is with me already.
Finding something that does DAB/Bluetooth and USB without a display/buttons designed by a 14 year old was very tricky.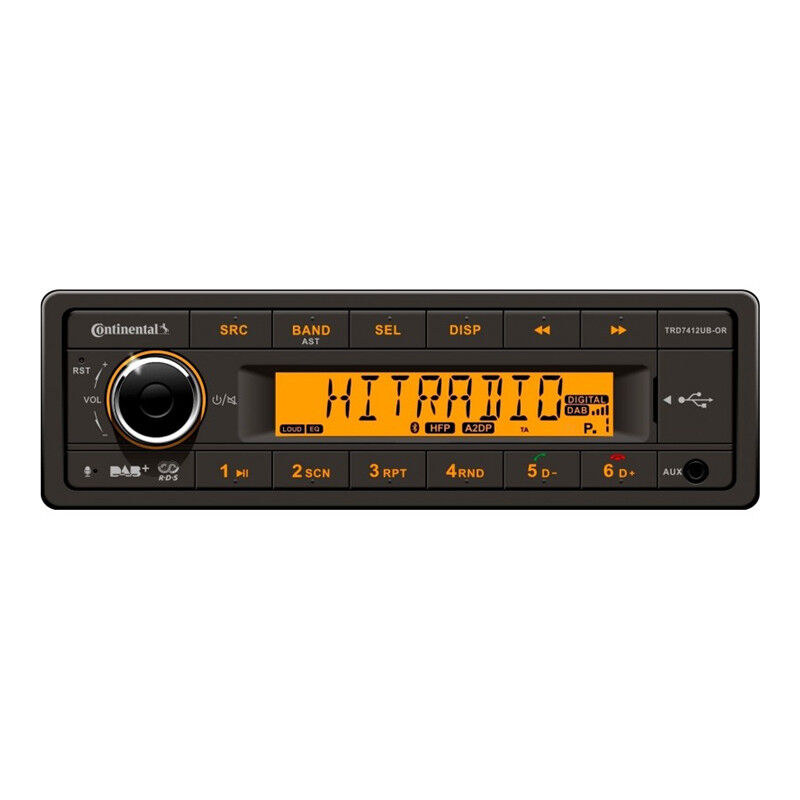 A refresh on speakers in factory locations/sizes may be needed, but I'll see how I get on with just the head unit.
As is typical the weather forecast for the weekend is looking abysmal - I think the hardtop will stay on for a while !!
Thanks for looking.
Is it Friday yet